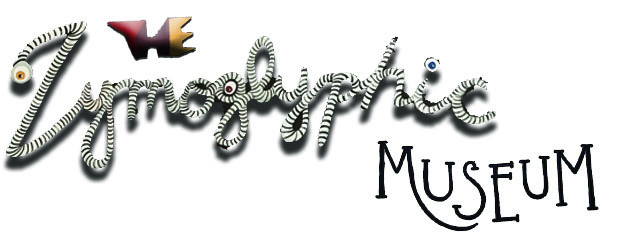 The Zymoglyphic Museum is the world's only institution devoted to the study and display of art, artifacts, and natural history of the Zymoglyphic region.
The museum is located at 6225 SE Alder St, Portland, Oregon. It is open by appointment Friday through Sunday and admission is free. For more about the museum and visiting, see the About page!
Museum as Muse exhibit at 1122 Gallery in Portland. Come to the opening Sept. 10, 2021!
Also see the "Zymoglyphic Art of the Modern Age" exhibit at the Bimble Gallery in Portland's Pearl District until Sept. 15! More info at the Events page.
---
---