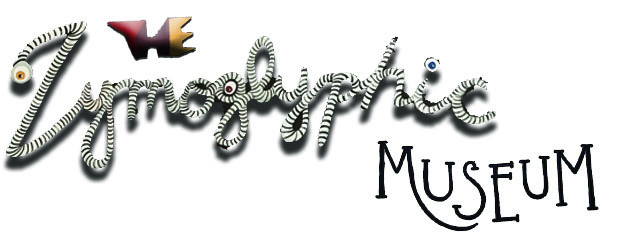 The Zymoglyphic Museum is the world's only institution devoted to the study and display of art, artifacts, and natural history of the Zymoglyphic region.
The museum is located at 6225 SE Alder St, Portland, Oregon. It is open by appointment Friday and Saturday. Admission is free. For more about the museum and visiting, see the About page!
The museum is currently not taking general appointments due to vacation. See the About page for other options.
---
The museum's residency program provides local artists access to the museum and its archive of materials for their own creative projects. Click here for information on how to get involved in the upcoming 2022 program!
The museum and its themes have served as a source of inspiration for a number of artists. This overview page surveys the books, films, and visual art inspired by the museum over the years
---
---