| | |
| --- | --- |
| Residency Program | |
The museum's residency program provides an opportunity for creative people to work on projects inspired by the museum, including access to the its carefully curated archive of gnarled sticks, fungus, bones, rusty remains, and other delightful detritus.
A residency has no specific time frame and actual work may be done onsite, offsite, or some combination of the two. The museum's workspace is very limited, so offsite projects are encouraged. The application process is informal; proposals may be made in person or via email. There are no application fees or stipends. If you have not been to the museum, you can make an appointment and check it out! Details on making an appointment are here.
You may also want to check out the Museum as Muse page which lists projects that the museum has inspired over the years.
For more information, contact the museum at zymoglyphic@gmail.com. You may also request to be added to the residency mailing list (and/or the museum's general mailing list) for updates.
2022
Four artists are currently working on projects for this year.
Sam is continuing work on their epic "Moments in Time" project

Alex G.

Alex is returning for another round in April
Nicole is working on a project based on sand tray therapy using ceramic tiles.
Eileen has been working over the winter on a project that has so far included photography, drawing, collage, and dollmaking. Her spontaneous drawings were included in the second volume of the Zymoglyphic Anthology.
2021
In the summer of 2021, the program brought together five artists, some already known to the museum, some simply entranced from having visited at some point. The results were showcased in September at the 1122 Gallery on the east slope of Mt. Tabor. For an excellent review of the show, see here.
Erinn Kathryn - Healers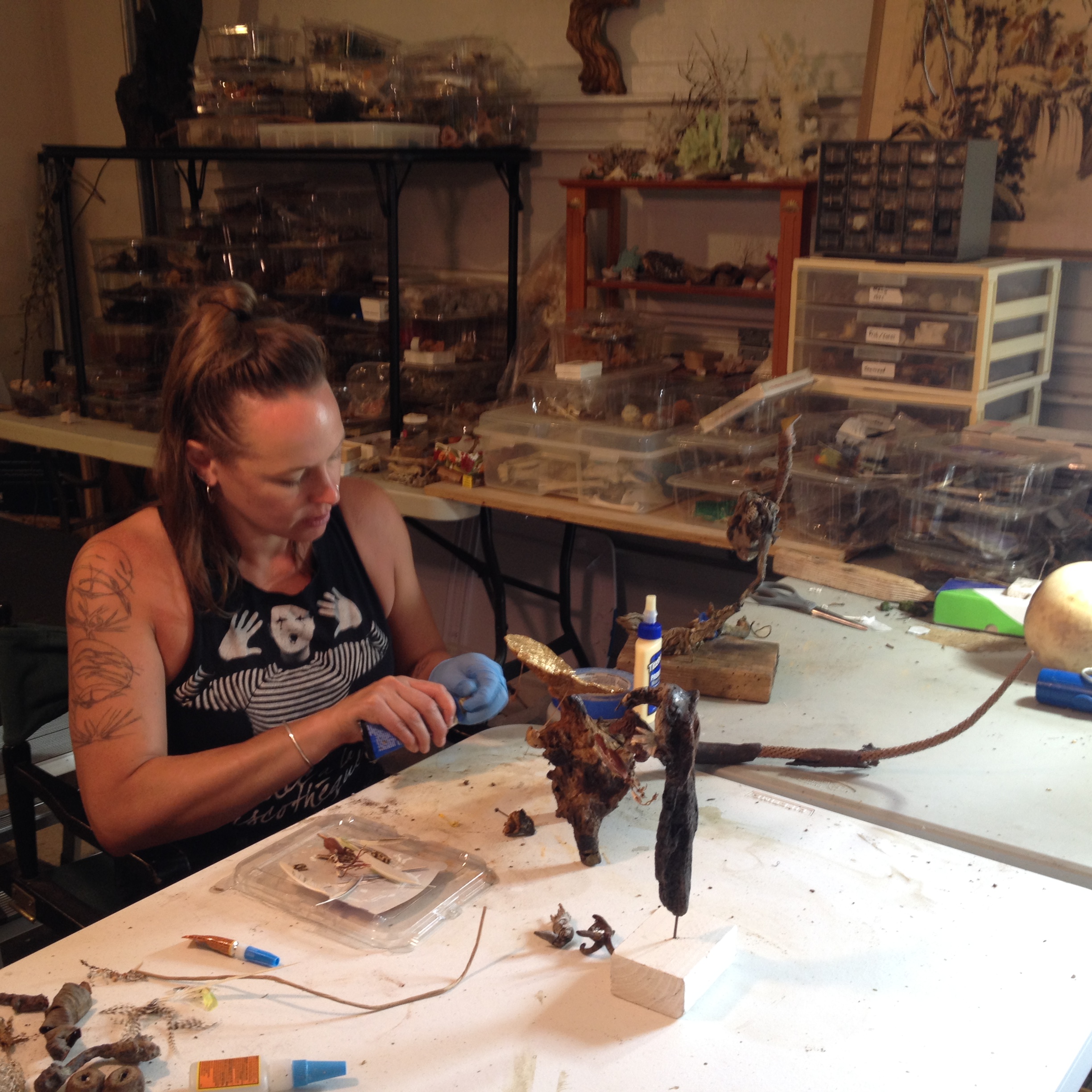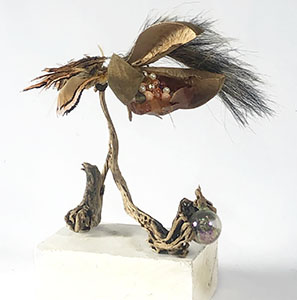 Erinn is a multi-media artist whose many accomplishments in painting, sculpture, and installation art are too numerous to list here and should be seen at her website. During her June residency at the museum, she rummaged through the museum's archive and created nine healing figures whose spirit resonates with the Rust Age.
You can see the results here
Chandra Glaeseman - An Excavation
Chandra is an sculptor, assemblage artist, and art educator who works with discarded and reclaimed materials. She is currently executive director of the Elizabeth Jones Art Center. Her residency project was an archaeological dig into and past the Rust Age, investigating and interpreting its relationship to myth. The resulting work has been acquired by the museum and installed in its downstairs gallery.

Her report for the Journal of Esoteric Museology is available here (PDF).

Chandra's website is here

Alice Langlois - Unknown Bestiary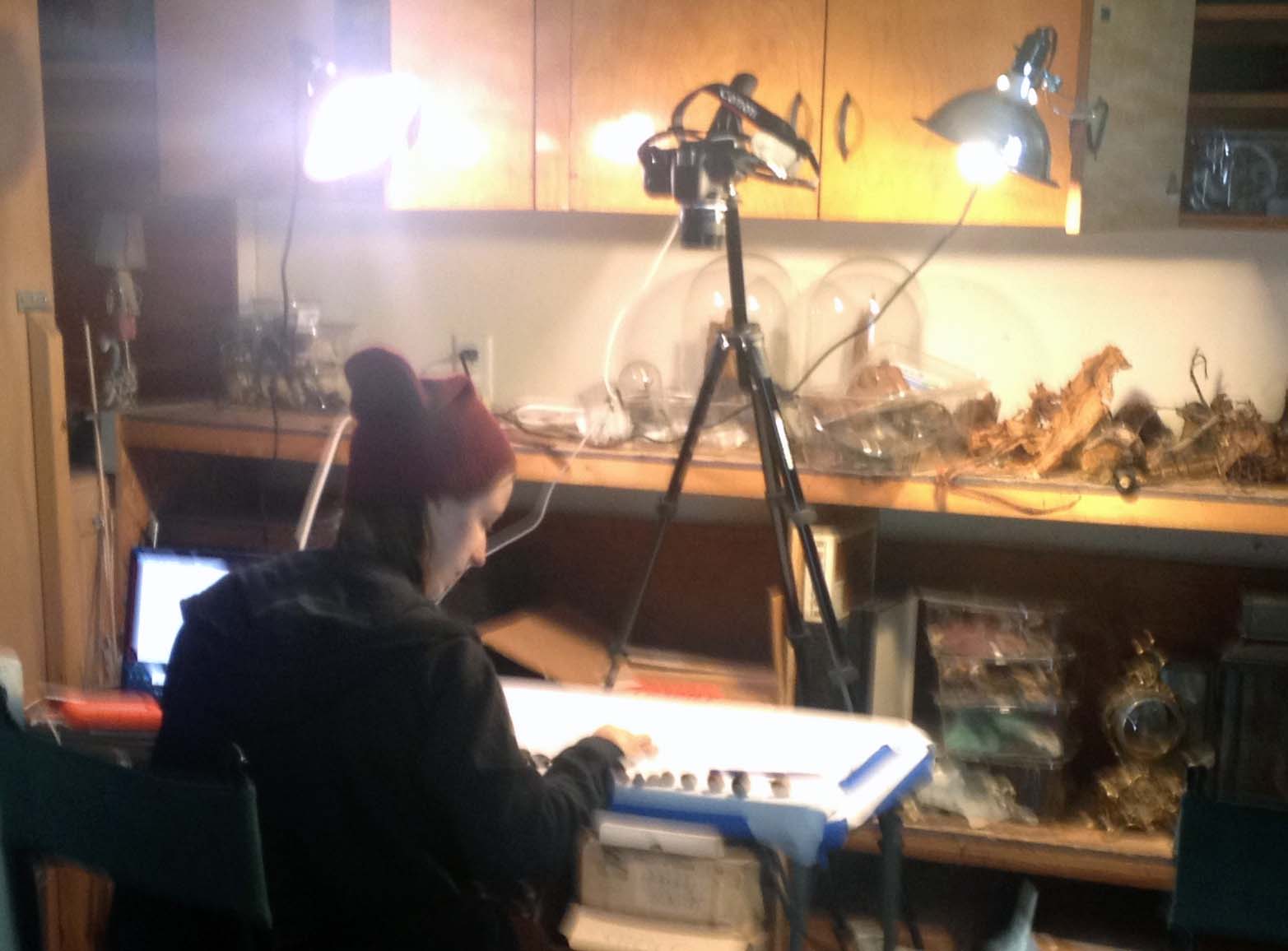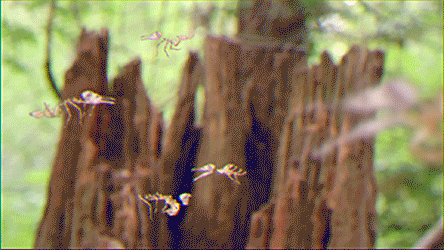 Alice is a 3D artist and filmmaker working with natural objects and ecological themes, highlighting a reverence for nature, especially its less glamorous aspects. She created a stop-motion film from items in the museum's archive.

Alice's website
View the film here
Sam David - Moments in Time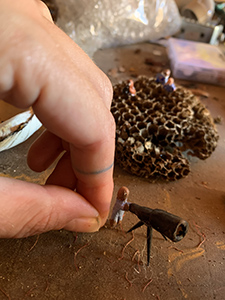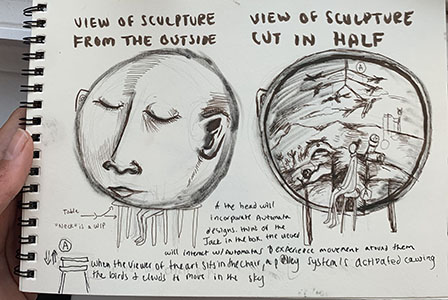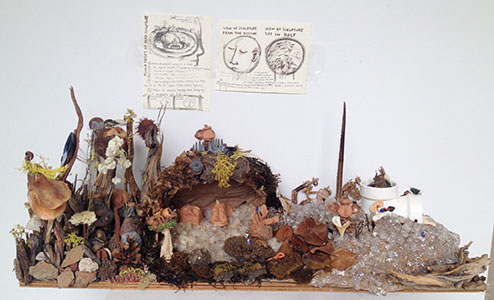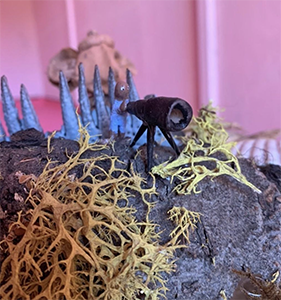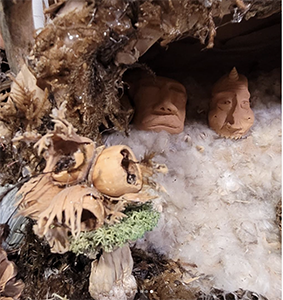 Sam is a multi-media artist using and inspired by found objects and discards. They are working on a diorama based on the museum's Age of Wonder exhibit. The diorama will become part of a larger immersive sculpture. Sam's Instagram account is here.
Alex G. - A Fairy Forest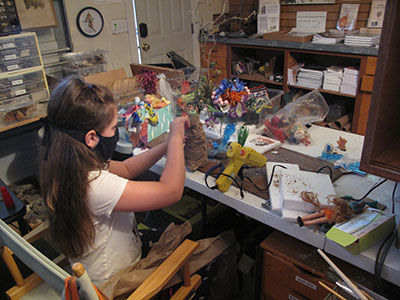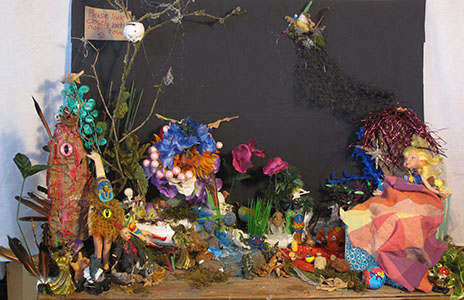 Alex is an emerging artist, fifth grade student, and author of The Positively Unknown: A Kid's Guide to the Zymoglyphic Museum (Zymoglyphic Museum Press, 2019). She created a psychedelic garden home for a fairy doll.